Inspired by Lorien's New Year's Hike and Cigar festivities, I set out early (moderately) to hike the east peak of Mt. Tamapais. I brought a dominican cigarillo and, lacking a normal lighter, a blue-flame torch. With the lack of planning that is fairly typical of my life, I remembered to buy some water at the last stop before heading up to the national park. I parked up by the ranger station and picked up the trail at the Pantoll trailhead.
Compared to some recent hikes and expeditions, the trail to the summit was very relaxed, sloping gently upwards, and allowing for some spectacular views of the Pacific Coast. On clear days, you can see all the way to the Sierra Nevada mountains, but this was not a clear day. It was still pretty though, and the cloud layer looked like the ocean, with taller hills breaking through the fog and resembling dark islands.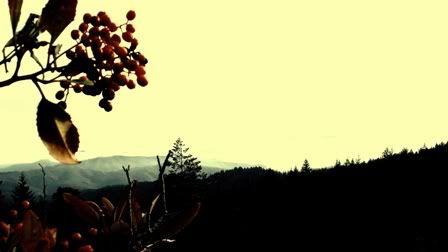 Like a jackass, I packed the lighter at the bottom of my day pack, allowing it's tip to get broken off by the water bottle. So, no cigar at the top. My flask, typically reserved for Irish Whiskey or Bourbon, was contaminated with vodka...a favor for a friend, don't ask.
I emerged from the trail to find that a road and parking lot was present from the other side, so there were actually quite a few people huddled around the scenic area a few hundred feet from the top. Of this large group of people who had driven all the way there, few folks pushed up the last 0.2 miles to the actual peak. It always surprises me how short a distance people venture away from the parking lots of beautiful places...it's almost like they want to say they have gone somewhere, without actually having the experience of doing it. "Been there, done that, got a T-shirt" comes to mind. It's even more disturbing in a section like Mt. Tam, which is a very mild uphill route.
*steps off soapbox*
The view from the top was pretty sweet, and even on this cloudy day, the Pacific stretched far past the capability of my vision. I tried to take a picture of myself with the view as a backdrop, but the short arms that hinder my boxing also makes these self-portraits difficult.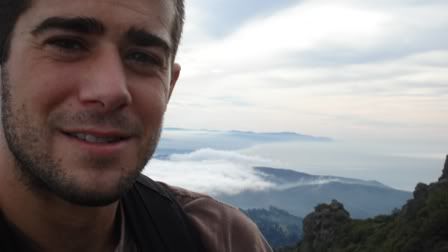 There wasn't a whole lot of wildlife that I could see, probably because of all the people, but I did see a large hawk, quite a few squirrels, and I surprised a large bobcat on the way back. Typically, they are very skittish and avoid people, and he was only the 2nd that I have ever seen outside of captivity.
Overall, this was a nice hike that I would do again, and it was good to be able to find some degree of wilderness so close to the Bay Cities.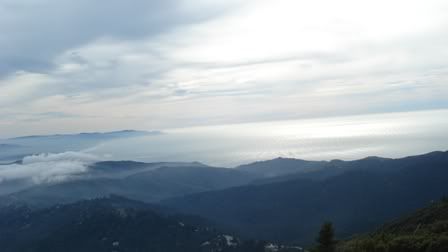 East Peak Elevation: 2,572 feet
Out & Back Mileage: 7.96 miles