"There's always a point at which people will break. That's why you train mental toughness. Everyone will break - there's not a man alive that can't be broke. Your job, with all that mental training, that suffering, is just to push your own line of mental breaking so far back that your opponent can't find it. Then you take your opponent and get him to cross his line, because once he starts breaking he accepts your dominance, you can finish him off."
- Josh Waitzkin
"The Fighter's Mind," by Sam Sheridan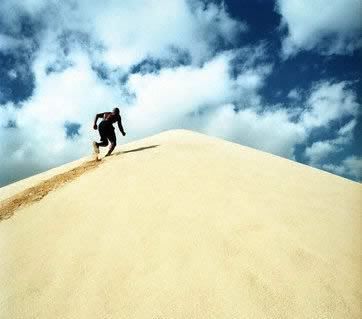 Listening to: Damian Marley - "Confrontation""